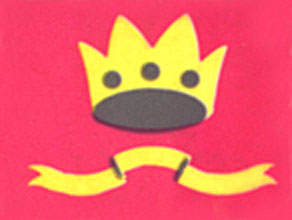 Welcome Castle Folk!
Okay here is my second attempt at making a lego castle site. This site is for the entire range but is mostly about the first few sets and the Yellow Castle set that everyone loves and either has or wants ( I wanted it for about 17 years and finally picked one up). I'll have interesting stuff from all eras though. Check out links to go to different sections.

Features;
Guard Shack instructions: Instructions for a guardshack from an old ideabook.

Pics: Some good pics & scans of early sets, including a rare scan of set # 015.

Custom Knight: Custom made knight for rare Castle Town Square set #1592, a new Knight for the Yellow Castle set, and a new Black Falcon.

Sticker sheet for Castle Town Square can be found here.: Not available at brickshelf/lugnet. I had him post it as he already has lots of stickersheets and was having difficulties on this site doing it. I hope to have Yellow Castle (#375/6075) stickersheet soon. If you can help me with this please do!

Near complete list of castle sets.: A list of castle sets from Lugnet (158 total)


---
Dispatch a Royal E-Courier!
---